In honor of What I Ate Wednesday, here are some shots of what I've been lucky enough to nibble on inhale.
Layered salads delicately decorated in feta, avocado, roma tomatoes, onions, cucumbers, grilled chicken, flakey salmon, crunchy pita chips, and tossed in a silky vinaigrette.
And the best of dippers.
Chic falafel.
Compliments of the talented chefs at Basil, I dove into the salad above for dinner tonight. It's coined the Belly Dancer. Perhaps it's a salad fit for dancers. The artfully tossed dish certainly left me in the mood to dance.
I bet you never thought healthy food could look so desirable.
Maybe I spoke too soon. Don't judge a leave by it's cover. These guys taste like buttery hunks of spiced rice.
You can learn a lot from shooting pictures of food, like the more you're around it, the more you want it. And it's always sinful to skip dessert.
Sweater: Vineyard Vines
There were bites of tiramisu yesterday and baklava today. You know my sweet tooth can't be tamed.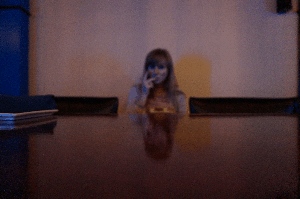 Layers of crispy fillo dough and sweetened pistachios. Irresistible.
A dessert a day keeps the doctor away.
I have one hell of a sweet tooth, but I'll take that over a lot of other things.
Thank goodness for that gym flo and constantly challenging myself.

I'm embracing the handstand journey just as I'll continue trying to make grape leaves look mouth watering in photos. Persistence is the name of my game.
What are you working on in your fitness routine? Handstands anybody? 🙂